Products
All technical data presented represent typical results, unless stated otherwise as min/max values.
No guarantee is made that material will meet exactly the values shown.
Stacking Machine
Electrode Stacking Machine for Lithium Ion Batteries or Super Capacitors
Electodes and separators in reels are slitted, supplied, and stacked automatically.
The number of the stacking layers is controlled digitally by a touch panel.
Electodes can be pre-punched.
Speed: example: 2.0 min/cell for a 31-layer cell
Size: cell-phone size to A4 size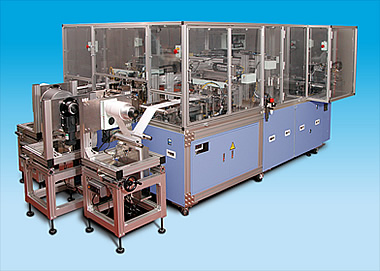 We also have manual stackers available for laboratory use.
Application: