Products
All technical data presented represent typical results, unless stated otherwise as min/max values.
No guarantee is made that material will meet exactly the values shown.
Wire Bar & Adjustable Applicators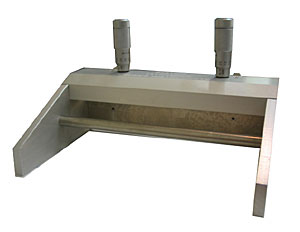 (Top) Wire Bar Coater : Stainless wire is wound onto 1/4 inch diameter stainless bar. Difference of wire diameter will produce different thickness of film.
(Bottom) Micrometer Adjustable Film Applicator : This is a kind of doctor blade but it can change coating thickness. (0 - 10mm)