Products
All technical data presented represent typical results, unless stated otherwise as min/max values.
No guarantee is made that material will meet exactly the values shown.
BHW-S2E Semi-automatic Winder
Electrode Winder: Model# BHW-S2E
To see the BHW-S2E winder in action, followthis link.
Compatible for a cylindrical and prismatic cell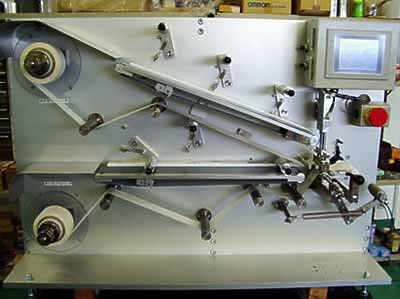 | | | |
| --- | --- | --- |
| Separator Width: 40~80mm |   | Electrode Width: ~80mm |
| Separator Length: roll |   | Electrode Length: ~1,000mm |
| Separator Tension: adjustable 0~1,000g |   | Electrode Tension: by 3 nip-rolls, springs are adjustable |
| Separator Cutting: manually by operator |   |   |
Mandrel: to be specified by USER upon order
        Example: 18650 w/ ID4mm, or 50mm x 70mm x 2mm, etc
Speed: 0~150rpm
Control Panel: Digital Touch Panel (Programmable up to 10 conditions)
Power: AC100V, 15A
Utility: Air (0.1L/min, 4kg/cm2)
Size: 1260W x 600L x 870H mm, Weight: Approx. 130kg
The separator is being set.
The mandrel is ready
for electrode winding.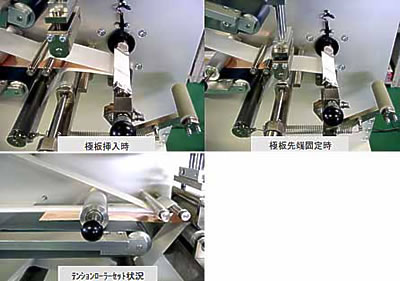 The electrodes are inserted and wound with tension from nip-rolls.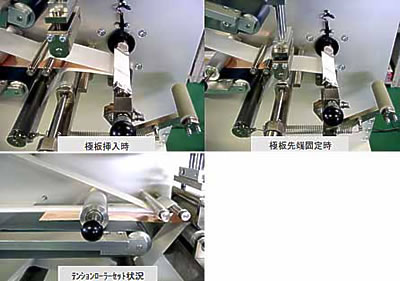 The separator is cut manually, and the mandrel is pulled forward and disassembled for the wound-electrode ejection.

The mandrel on the right is for a 50mm x 70mm x 2mm cell.