Products
All technical data presented represent typical results, unless stated otherwise as min/max values.
No guarantee is made that material will meet exactly the values shown.
HSWM Semi-automatic Winder
Electrode Winder: Model# HSWM
1. Objective:
This machine is to wind electrodes and separators for two lithium-ion batteries;cylindrical rolls, and prismatic rolls. It is compatible for both types by changing its mandrel, which is rotated by a motor. One can simulate a winding process of LIB making in acompact space.
 2. Specifications

Battery:
Li-ion
Battery Size:
18650, or prismatic roll (to be defined by User)
Platform Size:
350mm (L), 70mm (W)
Mandrel Size:
5mm, or TBD by User
Mandrel Speed:
Max.150rpm
Separator Tension:
Max.12kgfcm
Electricity:
Single AC100V 50/60Hz, 1.3A
Weight:
Approx.50kg
Size: W x H x L:
800x600x490 in mm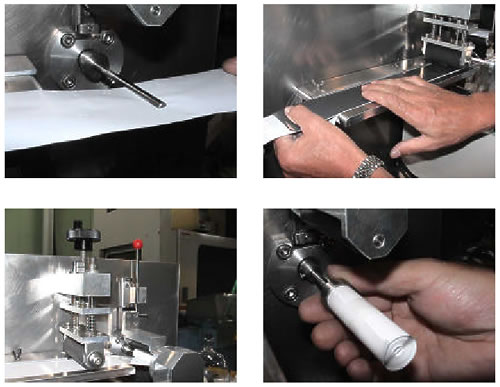 3. Exterior